10 UMass Dining Hall Hacks
Posted October 30, 2014
in
Students
by
Jessica Messier, Student
Make the most of your meal plan by bringing out your inner chef and creating your own meals in the dining halls! After reading these, all of your friends will be calling you a genius. You're welcome.
1. Trail Mix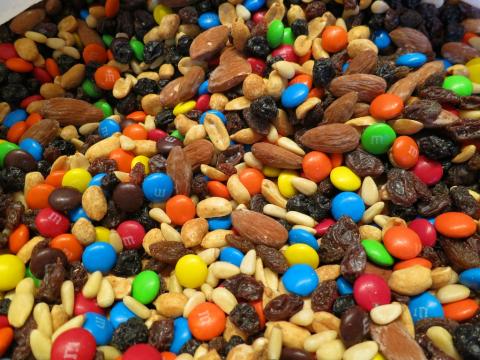 This is the perfect hack for when you're craving a small snack during the day. Grab some M&M's and chocolate chips from the ice cream bar, some raisins from the salad bar, peanuts and almonds from the Peanut Butter Bar, and anything else you'd like. Mix them together in a bowl to make this delicious and healthy snack! Running late for class? You could even take this on-the-go!
2. Yogurt Parfait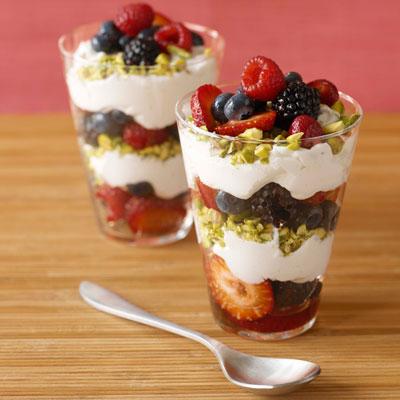 Looking for a healthy snack? Using a glass, layer yogurt, cereal, fresh fruit, and granola to make your own delicious parfait.
3. Pizza Bagel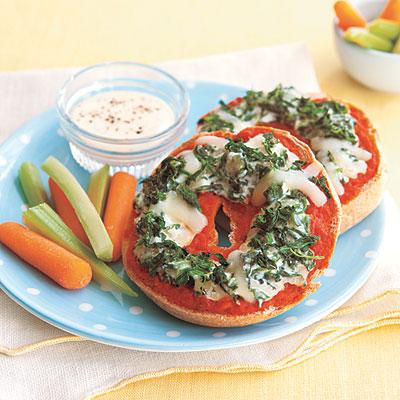 Craving pizza but still want to be healthy? Rather than heading to the designated pizza section, toast a bagel in the toaster and then spread a little bit of sauce from the pasta bar and some shredded cheese from the salad bar on top. Top it off with some vegetables like spinach, onions, peppers, or olives, and then heat it up in the microwave! If you want something a little bit lighter, swap the bagel for an English muffin.
4. Burrito Bowl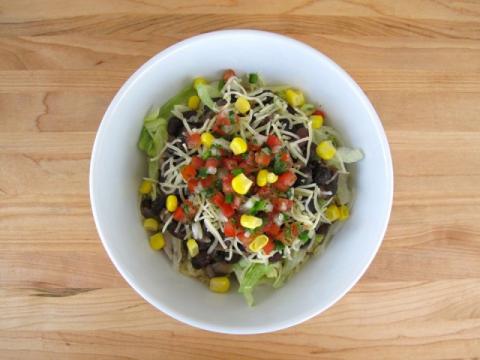 Here's how to make your own Mexican-inspired meal in the dining halls! Grab a tortilla and fill it with rice and chicken. Add beans, olives, tomatoes, corn, lettuce, guacamole and anything else you want. Looking for something a little bit healthier? Skip the tortilla and mix everything in a bowl rather than putting it in a wrap. Also, substitute the white rice for brown rice and add more veggies instead of salsa or guac!
5. Apples and Peanut Butter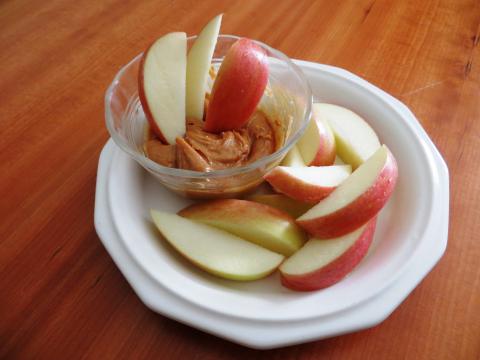 This is a favorite of only the most experienced food hackers. Grab a plate, an apple, and then ask the UMass Dining staff at the Peanut Butter Bar to put some peanut butter on your plate. Spread some of it on top of the cut up apple and now you have a healthy snack! If you don't like peanut butter, you could always get caramel sauce from the ice cream station, heat it up in a bowl, and then dip the apples in it.
6. The College Crepe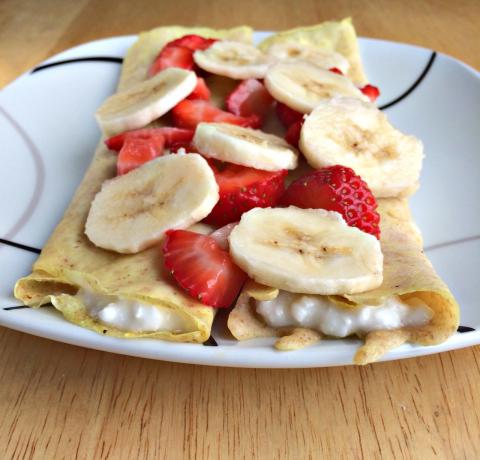 Ask the UMass Dining Staff for a tortilla roll and then put everything and anything into it. Ideas include yogurt, strawberries, bananas, blueberries and whatever else you like! This is a perfect light and healthy dessert!
7. Spice up your Waffle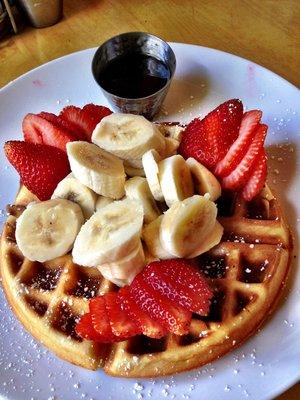 Tired of boring old waffles? Add yogurt and fruit on top to transform your breakfast from drab to fab.
8. Veggie Sandwich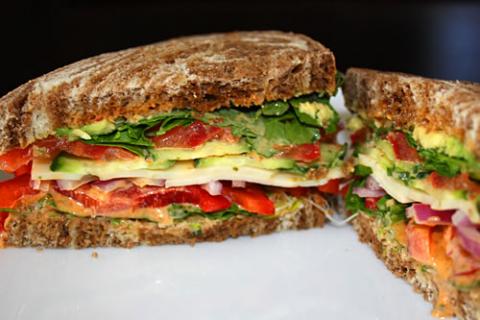 This is a perfect healthy and filling lunch! Toast a piece of wheat bread and then put a little bit of cream cheese, or any other spread, on top. Head over to the salad bar to pick out fresh toppings like shredded lettuce, cranberries, and tomatoes.
9. Fruit with Whipped Cream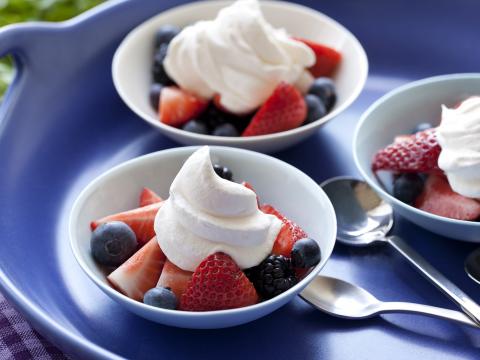 Fill up a plate with strawberries, watermelon, blueberries or any other of your favorite fruits and add a small amount of whipped cream on top. This is a great was to satisfy your sweet tooth while still keeping it light!
10. Fruit Infused Drink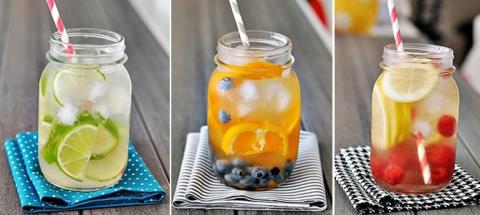 Rather than always drinking plain water, why not flavor it with fruit? Mix different fruits and vegetables into your drink and let them diffuse into the water. You could also try this with seltzer!
Have any more genius ideas or want to share your creations? Tweet a picture to @UMassDining and hashtag #DiningHallHacks
Image: