Chef Culinary Conference – Chef Interview Series: Virginia Willis
Posted June 01, 2016
in
Dining
by
UMass Dining,
As we prepared for the 22nd annual Tastes of the World Chef Culinary Conference, we caught up with six of our chef presenters and asked them to share some of their thoughts with us on their careers, their special projects and their culinary experiences. Today we ask three questions of  VIRGINIA WILLIS
What about being a chef excites you most?
I love cooking. It's a much a part of my life and world as breathing. To get to see new things, taste new things, cook new things is what gives me life! I love to cook and create. 
In 2014, The Chicago Tribune called you one of "seven food writers you should know." What kind of a challenge does being that highly regarded present for you?
It makes me strive to do more, aim higher. I'm always aiming for what's next, what's bigger and better. I feel so fortunate to do what I do and love what I do. It makes me want to try to do better. Goals are good. And, professional recognition by peers makes it very satisfying and worthwhile. I love, love, love my job.
You've worked behind the scenes for food personalities in several roles, such as test kitchen chef and editorial assistant. What did you learn in those roles that helps you now that you're in front of audiences?
I think the most important piece about moving from behind the scenes to in front of the camera is I simply am delivering the information instead of providing the backstory. People really want to learn about food and are wildly curious. It's exciting to be a part of teaching people about Southern Foodways.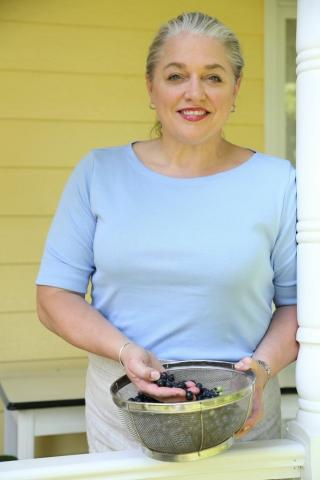 Image: