Welcome to UMass Dining Nutrition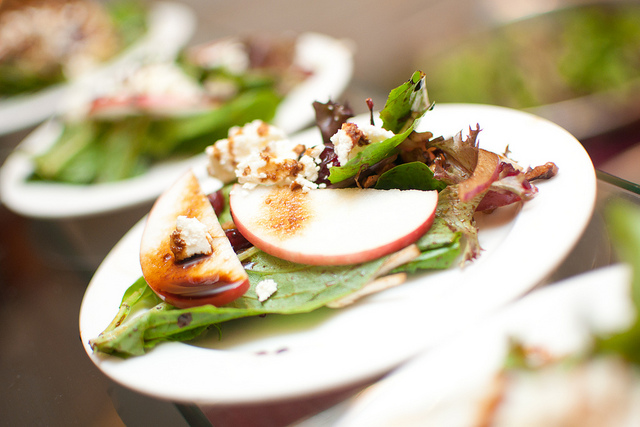 At UMass Dining our mission is to serve you a variety of healthy and flavorful meals featuring local, regional and world cuisine, served in a sustainable and environmentally-conscious manner. It is of critical importance that the food we serve not only taste great, but is also healthy. We make sure healthful, flavor-packed options are available daily so that our customers know that healthy food can also taste great.
UMass Dining is the first University to offer SPE-certified dishes to ensure maximum nutrition and great taste.
For more information about our extensive nutrition program, check out some of the links above including our in-depth nutrient analysis, allergen guides, and informational brochures to help you eat well on campus. If you have any questions about nutrition at UMass, feel free to contact our dietitian:
Dianne Sutherland
413-545-2472
dietitian@umass.edu