University Club & Restaurant
Housed in two colonial era New England farmhouses; The Boltwood-Stockbridge House built in 1728 is the oldest house in Amherst. Many of the ingredients we use to create our unique menu come from local farms.  All of our breads and bakery items are from the University Bake Shop. Our friendly, attentive staff and fresh high-quality dishes are sure to make dining with us and experience you'll want to return for again and again.
We look forward to satisfying your dining needs. YCMP payment is available Mon-Fri 2:30-8:00pm.
Visit the University Club & Restaurant's Site at www.umassuclub.com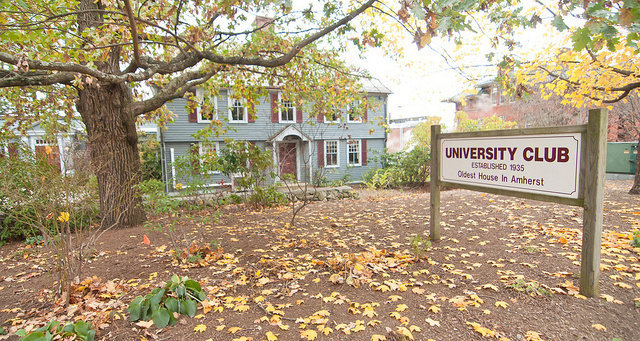 Our Location
243 Stockbridge Rd, Amherst MA 01003